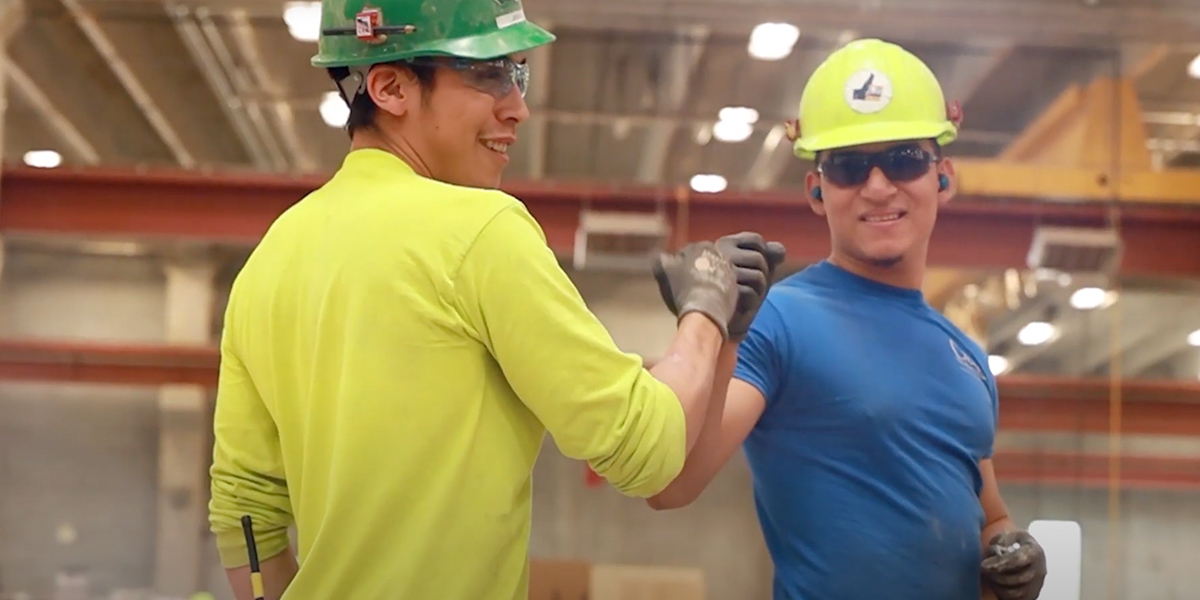 In September 2021, the South Dakota Governor's Office of Economic Development (GOED) awarded the Sioux Falls Development Foundation a $50,000 grant for workforce recruitment marketing.
The grant comes on the heels of the SFDF's first workforce marketing campaign, WORK Sioux Falls. Using insights from that campaign, this campaign will be purely digital and video ads. The ads will be targeted geographically to Minnesota, Iowa, Nebraska, North Dakota, and California to labor forces in healthcare, cyber/tech, and building and skilled trades.
The goal of the marketing campaign is to inform out-of-state job seekers that South Dakota businesses are hiring with competitive pay and great benefits. The SFDF has been working with a South Dakota advertising agency to develop a media strategy, along with digital and video ads to showcase Sioux Falls as a great place to live and have a career. Below is a sampling of the ads that started running April 10, and will be running through the rest of the year.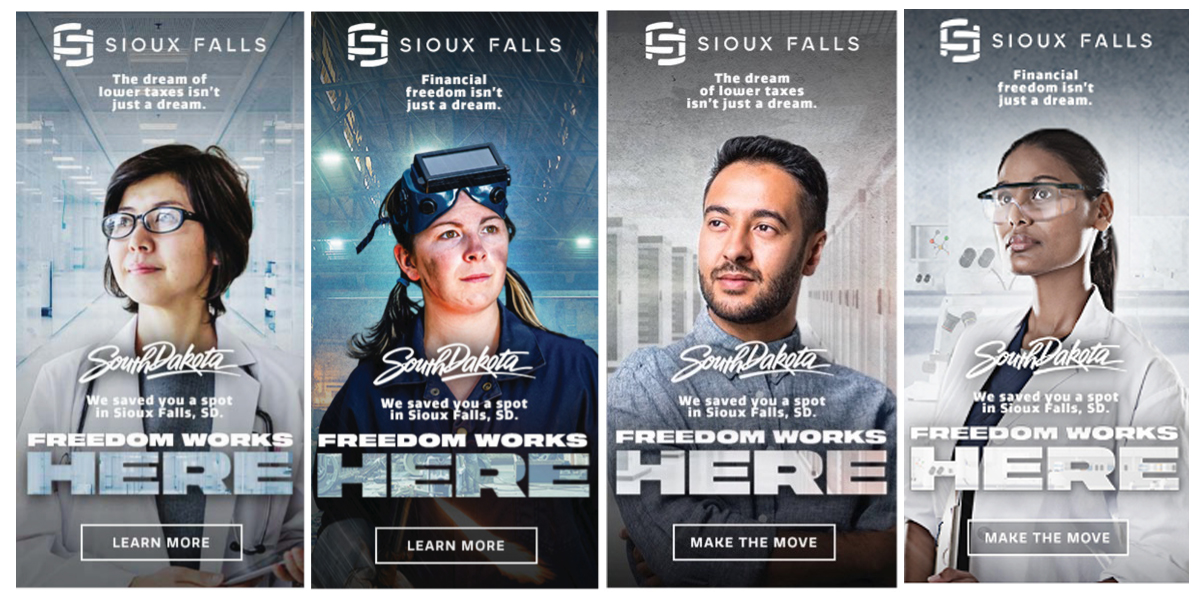 In addition to the static display and banner ads above, a video ad was also created and will run in the same target markets. You can view it below:
"It's no secret that workforce is one of the biggest challenges for businesses right now," said Bob Mundt, President and CEO of the Sioux Falls Development Foundation. "As the leading organization dedicated to improving the economy of Sioux Falls, we've been proud to offer innovative workforce programs, but this grant funding gives us the opportunity to do even more, and that's something we're really excited about."
This program was made possible by funding from Forward Sioux Falls, and we look forward to sharing the success after the campaign is complete.
Powered by: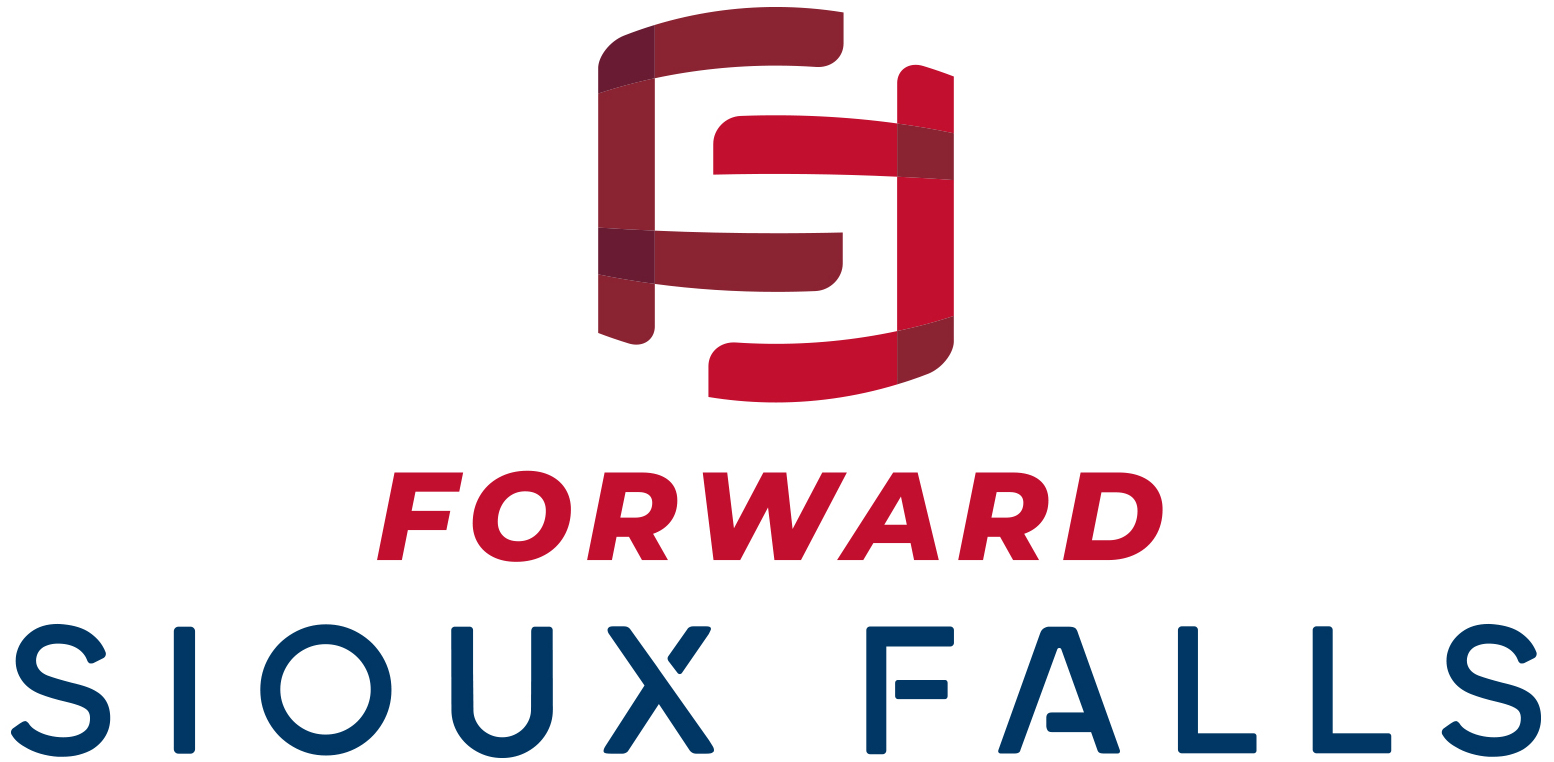 Forward Sioux Falls is a unique, innovative program designed to grow and improve the Sioux Falls region. Created through a joint venture between the Greater Sioux Falls Chamber of Commerce and the Sioux Falls Development Foundation, we work to outline strategic initiatives to grow jobs, businesses and quality of life.