Better business, better life.
Stay Engaged with SFDF
Be a force for positive change in your business and community by supporting our work. Becoming a member of the Sioux Falls Development Foundation helps us continue to bring you new customers, new suppliers, and new employees. It's an investment in your business' success!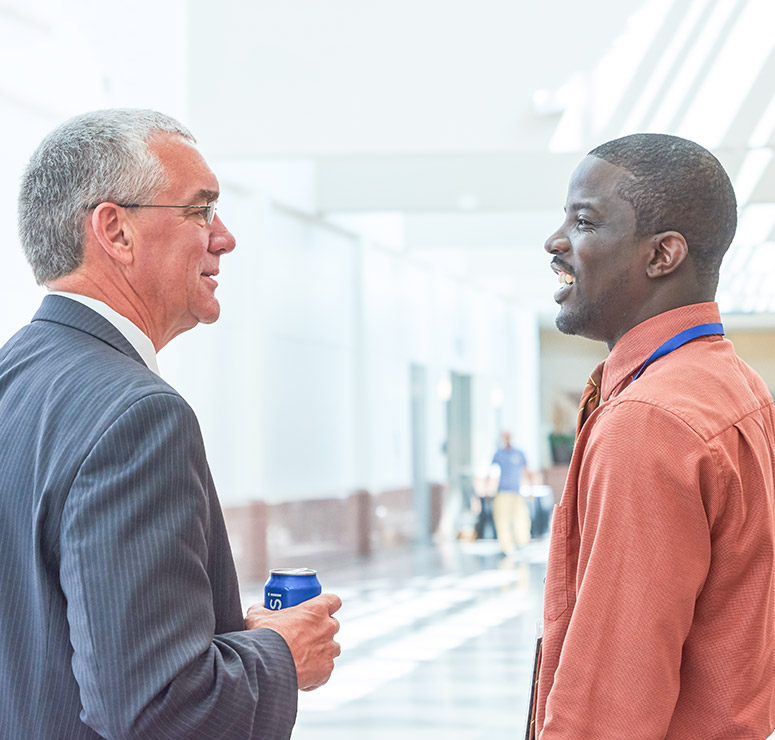 Member Benefits
Becoming a member of SFDF means you are committed to:
Increasing the employee base in Sioux Falls
Developing new suppliers for your company
Keeping your taxes in line
Enhancing the quality of life in Sioux Falls
Achieving maximum growth by maintaining a diversified economy
Annual Meeting
The Sioux Falls Development Foundation's 2021 Annual Meeting is on Wednesday, November 10, 2021 at 4:30 pm at the Holiday Inn City Centre. The meeting is open to the public; please RSVP to 339-0103 or info@siouxfalls.com
The meeting includes the presentation of the Spirit of Sioux Falls Award. The Spirit of Sioux Falls Award is presented to a person who has demonstrated leadership and commitment to the economic growth and development of our community.
The award honors the memory of David Birkeland, Angus Anson, and Roger Hainje, Development Foundation leaders who perished along with Governor Mickelson and other state officials and staff in 1993 as they returned from an economic development mission. These men were working to retain 2,800 jobs and secure the continued existence of our region's largest food processing operation.  Today, this facility employs 3,600.
The 2020 Spirit of Sioux Falls award was presented to the family of Steve Metli, former Director of Planning & Building Services for the City of Sioux Falls, honoring his legacy and vision.
The presentation took place at the 2020 Annual Meeting of the Sioux Falls Development Foundation and included a tribute to Mr. Metli.