Back
Community
Affordable Housing Solutions breaks ground with strong public-private partnership
Building and construction season has begun, which means the Sioux Falls Development Foundation's groundbreaking season has started as well.
Groundbreakings are special to the hosting businesses and organizations as they mark new chapters for growth and prosperity, but they also hold a special significance through the lens of Forward Sioux Falls.
Growth like Sioux Falls has experienced has been the vision of Forward Sioux Falls since its beginning. As our city grows, community leaders have managed growth with careful planning and consideration of many factors, including workforce and housing.
One recent groundbreaking celebrated the beginning of an exciting accessible housing project.
Affordable Housing Solutions (AHS) will be building six townhome/twin home units on South Sycamore Avenue. Each unit will be sold to an income-eligible buyer that meets the Dept. of Housing and Urban Development (HUD) income guidelines of being at or below 80% of the Area Median Income. The entire project is expected to cost $1.6 million, and will be complete by November 2022.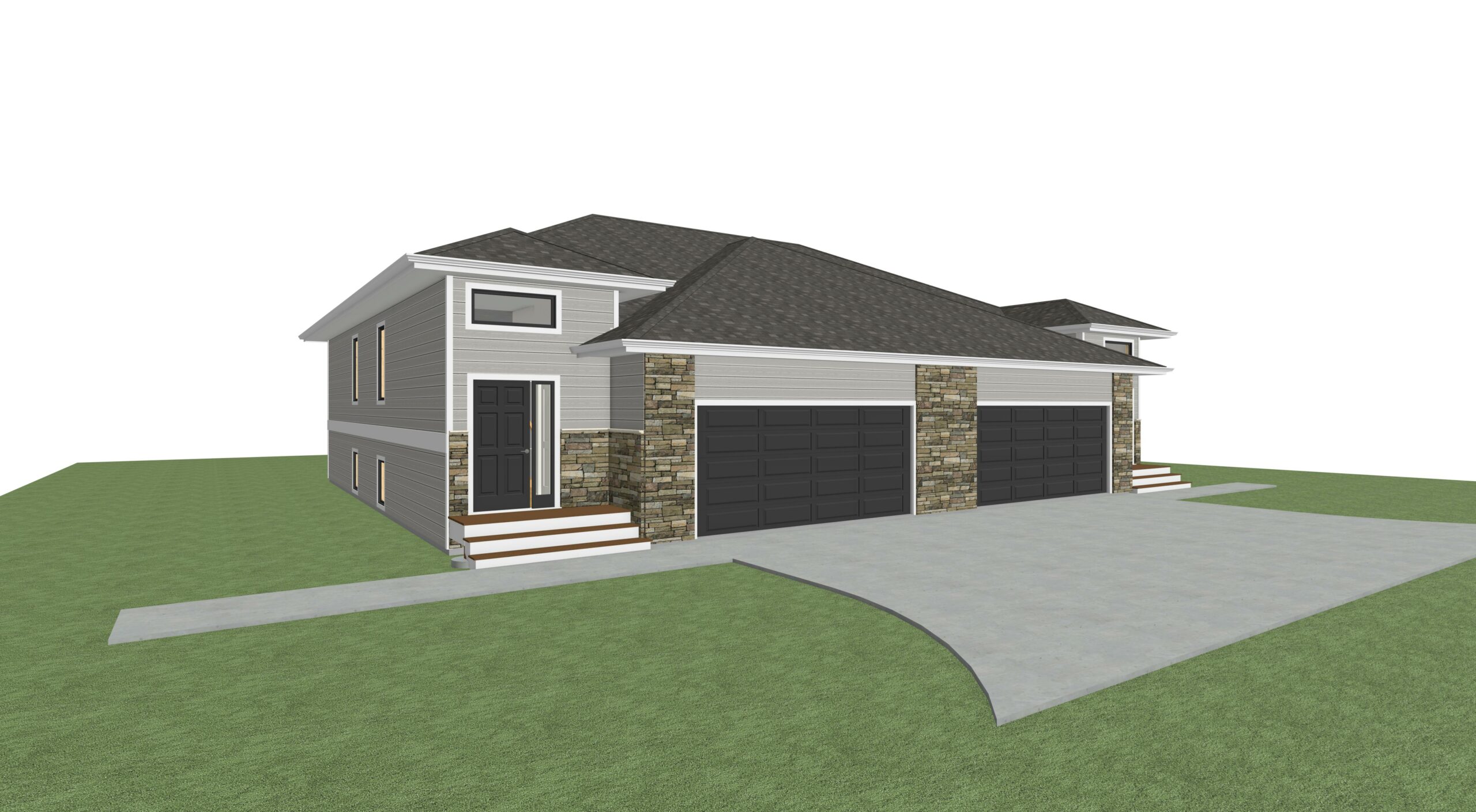 "There is such a need for affordable housing in Sioux Falls and the surrounding communities that adding home ownership opportunities for families who meet the required income guidelines can feel a sense of pride in achieving the American dream of home ownership," Brent Tucker, Director of housing Development for AHS, said. "Building affordable housing developments in existing neighborhoods brings a positive impact on the surrounding neighbors."
The project was supported by the City of Sioux Falls Accessible Housing Advisory Board (AHAB), a cooperative effort between the City of Sioux Falls and Minnehaha County. One function of the AHAB is to oversee the distribution of HUD grants, such as the Home Investment Partnerships (HOME) program.
The HOME program allocates funds to expand the supply of safe, sanitary, and affordable housing for very low-income and low-income families (source: City of Sioux Falls). As AHS brought forth this qualifying project, the AHAB partnered with AHS to provide $240,000 in HOME funds.
"Addressing our housing challenges will continue to happen through a steady drumbeat of innovative programs, partnerships, and ideas," Mayor Paul TenHaken said. "Collaborating with our non-profit housing partners is an integral aspect of our 2026 Housing Action Plan, and we are so appreciative of Affordable Housing Solutions and their local lending partners for making these homes available to families in our community."
HOME grants also require a 25% non-federal match from local resources. AHS received $53,000 from Wells Fargo and $90,000 from First PREMIER Bank, demonstrating the ways our community continues to invest in the future of Sioux Falls.
"We are blessed with a strong and growing economy in Sioux Falls, but it is also important for us to acknowledge some of the challenges that come with that," Dave Rozenboom, Forward Sioux Falls Cabinet Co-Chair and President of First PREMIER Bank, said. "Workforce development, childcare and affordable housing are some of the pressing issues we are currently facing as a community. In each case, there is no single answer or magic bullet, but rather the solutions are found by people and organizations working together to do their part – one project or initiative at a time. In this case, a couple of businesses in the private sector (First PREMIER and Wells Fargo) were able to partner with the non-profit sector (Affordable Housing Solutions) and the public sector (City of Sioux Falls and HUD) to turn this project into reality. No one of us could have done it on our own, it took each of us doing our part."
Thanks to strong public-private partnerships like this, Sioux Falls continues to benefit from the growth we are experiencing. Coupled with the initiatives of Forward Sioux Falls, we will keep working to add jobs, grow businesses and enhance our region's quality of life.