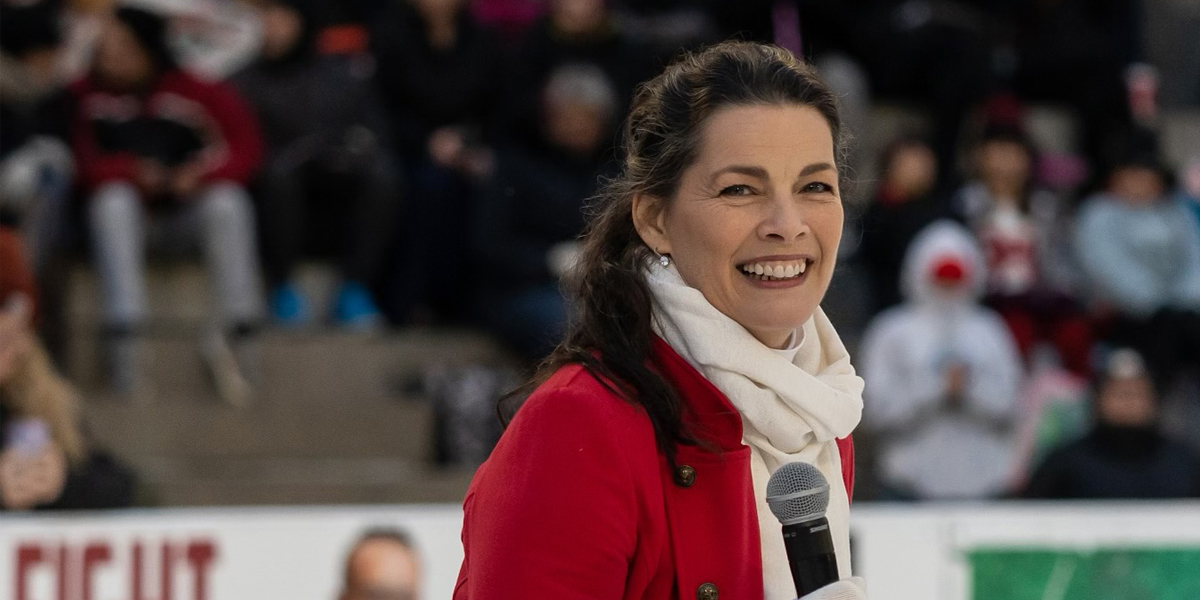 U.S. Olympic figure skater and author Nancy Kerrigan will headline a day dedicated to unlocking the secrets of talent and workforce development in Sioux Falls.
The annual WIN in Workforce Summit, produced by the Sioux Falls Development Foundation, will be from 9 a.m. to 3 p.m. Nov. 1 at the Sioux Falls Convention Center.
"The message here is that we all must be prepared to change," said Denise Guzzetta, vice president of talent and workforce development.
"The whole nature of a summit is to take a big-picture look at who we want to be as a workforce community in five years, in 10 years. What industries and occupations are growing? What skills do they need, and how we are equipping them? What benefits do we need to look at that will truly move the needle for workers?"
Kerrigan brings an inspiring story of perseverance and adaptability that will set the tone for the day, Guzzetta said.
"This event draws hundreds in person and virtually each year, and our attendees have told us they want to hear from a female athlete," she said.
"We thought Nancy Kerrigan was the perfect choice to deliver a message about overcoming the odds and being open and willing to change within your own career."
The theme of day will focus on innovation and technology, Guzzetta said.
"Even one year ago, we were not talking about artificial intelligence to the extent we are today. That's how fast the business landscape can change," she said.
"This is a day to explore the groundbreaking types of strategies that can revolutionize your approach to building a dynamic workforce."
The summit is broken into three tracks:
Talent attraction.
Talent retention.
Today's issues.
Topics include The Future of Work; Global, Diversified and Distributed Workforce; New Leaders, New Rules, New Culture; The Real Cost of Recruiting; CEO Talent Talks; and Today's Economic Issues: Childcare, Inflation and Unemployment.
Throughout the day, you'll get a chance to:
Engage and hear from leaders transforming our region and workforce landscapes.
Find out how technology is transforming the way and how people work.
Learn the new playbook for employee retention in the global and diverse workplace.
Hear from CEOs and seasoned business leaders about where and how they are investing in the workforce to develop and strengthen their organizations.
Understand why today's biggest economic issues involving child care and inflation are different and how to navigate change in these unprecedented times.
There also will be networking opportunities throughout the day, including a lunch where attendees can talk one-on-one with members of Generation Z, the youngest generation in today's workforce.
"You'll be surrounded by like-minded professionals who are passionate about shaping the future of workforce," Guzzetta said. "Expect engaging storytelling and thought-provoking discussions that you can immediately take back and begin implementing in your workplace."
Sessions at the WIN in Workforce Summit are eligible for nine SHRM and HRCI recertification credits. The Sioux Falls Development Foundation is recognized by SHRM to offer professional development credits for SHRM-CP® or SHRM-SCP® recertification activities.
Space is limited for this transformative event, so register soon here to reserve your seat.