Back
Talent
Workforce development leader takes stock of progress, weighs in on future needs
Dave Rozenboom views workforce development through multiple lenses.
As the president of First PREMIER Bank, he recognizes there are some areas of workforce that have to be addressed at a company level.
"There are certain things you have to own as an employer – compensation, benefits, culture – but then there are things that go beyond a company level and have to be addressed at a community level," said Rozenboom, who also has served as a leader within Forward Sioux Falls.
"There also are things we need to work together on, and in many ways, I think we've done a really good job on that front as a community and now are in a position where we can look at what needs to be done next."
The annual WIN in Workforce Summit, produced by the Sioux Falls Development Foundation, is an opportunity to do just that. The event will be from 9 a.m. to 3 p.m. Nov. 1 at the Sioux Falls Convention Center and will bring together thought leaders such as Rozenboom to address the state of workforce development today and tomorrow.
He will help lead off the day on the panel Talent Talk: Get To Know the People Changing Our Workforce Landscape.
We sat down with Rozenboom for a look back and ahead at workforce development – and a preview of what to expect at the WIN Summit.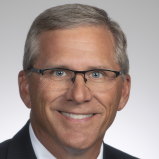 Looking back on the time you've focused on workforce development as a community leader, what kind of progress have you seen the Sioux Falls area make?
Even looking back about six years ago, it's amazing how things have progressed. At that time, I remember an effort between the business community and higher education to align around our shared needs for a prepared workforce, and today there have been a number of game-changing initiatives. Some clear examples certainly are the Build Dakota Scholarship program, an incredible success story that changed the conversation in our community to reflect that a two-year degree can be a great career path. The full-ride Build Dakota Scholarships supported by seed money from Denny Sanford and the state of South Dakota have been completely embraced by industry partners and have really created an unbelievable program. And then more recently, the South Dakota Freedom Scholarship created the state's first need-based scholarship that fills a critical gap. Between those two programs, we have really helped create pathways to provide greater access to education.
I also think there's much greater awareness in the community about the increasing diversity of Sioux Falls, and Forward Sioux Falls, through Sioux Falls Development Foundation programming, has done a lot to help employers connect with this future workforce. The Career Connections program for high schoolers is a very concentrated effort to bring students into workplaces and allow employers to tell their story.
First PREMIER Bank has been a strong supporter of Career Connections and other workforce development efforts. How are this and other best practices helping you as an organization?
We have definitely seen results from Career Connections. It's new enough that the students who participated are still in high school or college, but we've had students from the program go on to take part-time jobs with us and gain valuable exposure to the banking industry. Within First PREMIER, we also find a lot of value in connecting our executive leadership with our first-generation workforce. We'll organize a lunch and invite several first-generation team members and have them share their stories with our executive team. It's a chance to learn about the challenges they have overcome and hear what they have to tell us about their experience as employees, as well as being a chance for us to reinforce their importance to our organization. I'd encourage any organization to do something similar. A lot of this is about education – whether you're a student, an employee or in management.
Workforce development also is about retention. What are some examples of what you have done at PREMIER to keep top talent?
I think it started very early on with our founder, Denny Sanford, and continued through our CEOs, Miles Beacom and Dana Dykhouse. Denny said very early on that culturally we want to be a company that people want to be a part of. We've focused on our people being our most important competitive advantage, and I think that shows.
What gaps do you think still exist in the Sioux Falls area when it comes to addressing workforce needs?
I think we need to start connecting more dots – dots from the student to school counselors, parents and employers to the opportunities that are now present. We now have all the building blocks in place. We've removed a lot of financial barriers, the tools are now in place, and we need to help all involved learn what's available and how to take advantage of it.
As a community, I think Sioux Falls really is in a position to go from being a place that benefited from rural-to-urban migration to one that benefits from urban-to-urban migration. We have a diversified economy with an array of jobs, an excellent education system, low crime compared to the national average, low taxation and an amenity-filled community for our size. For a long time, people were going from the Midwest to the coasts, and now I think people are coming from the coasts to the Midwest, so I think we have a tailwind in Sioux Falls.
About the WIN in Workforce Summit
Sessions at the WIN in Workforce Summit are eligible for nine SHRM and HRCI recertification credits. The Sioux Falls Development Foundation is recognized by SHRM to offer professional development credits for SHRM-CP® or SHRM-SCP® recertification activities.
Space is limited for this transformative event, so register soon here to reserve your seat.