Back
INTERN Sioux Falls
Internship Info: How to prepare for applying for internships
Welcome to Internship Info, our weekly blog segment featuring information about internships, opportunities in Sioux Falls, and more! Each week on Tuesdays, you'll find a new post to learn about a featured employer or best practices for applying for jobs and internships. This week, SFDF's Talent Recruitment Coordinator, Claire Herbst, shares tips for applying for internships.
Internships are a valuable experience that can broaden a student's knowledge and prepare them for real world work experience. They are a great way to show future employers that you have some basic skills in your field of interest. Applying for an internship can be an intimidating process for students, so we've come up with a few things that can make the process a little easier.
Know and understand what type of internship you want.
Do some research to get an understanding of the different types of internships your area of interest offers. Talk to classmates and professors to get an idea of what their previous internship experiences consisted of. Figure out the ideal location that you might want to be after graduation and the ideal size of the company you want to work for. Having the knowledge and understanding of what you want to get out of an internship will make it easier to choose an internship that will provide you with your desired experience.
Create your resume.
When preparing your resume, the first thing that should be listed is any type of educational experience or background that you may have. Following the section on educational experience can be any work experience, whether it's directly related to the position you're applying for or not. Finally, an extracurricular activities section and/or an achievements section should be added to showcase talents and qualifications in a different light. Ensure that when you submit your resume it contains everything that you have done and achieved up to the point of applying. You should also cater your resume to the position you're applying for. This may seem tedious, but it will make your resume stand out.
Pick the right internship for you.
When exploring the different opportunities, make sure you're focusing on what you want to get out of this experience. An internship is the best way to create a foundation for your whole career, so don't rush it!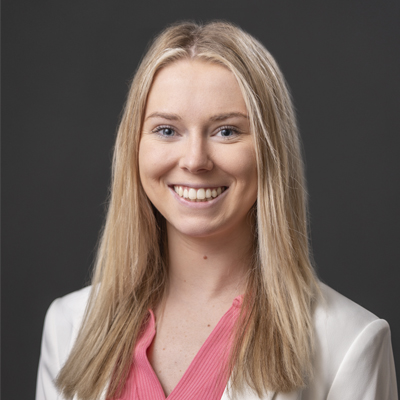 Want to be a part of INTERN Sioux Falls? Contact:
Claire Herbst
Talent Recruitment Coordinator