On Wednesday, June 28, interns gathered at the Sioux Falls Development Foundation to enjoy lunch and network with members from the Young Professionals Network (YPN) steering committee.
Casey Boerger, Young Professionals Network Manager, gave a presentation on what the Young Professionals Network is and how the interns can get involved. Steering committee members Nichelle Lund, Alissa Matt, and Kristin Hoefert-Redlinger all agreed that the YPN has made a huge impact on their professional careers. They were able to share their experiences, offering valuable insights and career advice.
The Sioux Falls Development Foundation's INTERN Sioux Falls program is designed to create opportunities for interns to get involved in the business community and get a better idea of what it is like to live, work, and play in Sioux Falls. The interns who attended were able to form relationships with their peers that will extend beyond lunch, creating a network of support.
The INTERN Sioux Falls Lunch was a great way for me to meet some of the interns around the city and get more acclimated to Sioux Falls. In addition to the networking opportunity, the event gave me the chance to talk with some of the YPN members about their favorite things to do and places to visit around town.
I am so appreciative of the investment the Sioux Falls Development Foundation has made in the area's interns and their experiences by putting this event together. Even as a Sioux Falls native, being able to network and share a space with like-minded individuals pursuing big professional goals is energizing, encouraging, and fun!
I had a group of young gentlemen at my table from all different backgrounds, and it was such a great opportunity to see them bonding over shared interests and exchanging contact information to join sporting leagues and swap business strategies and ideas. We had one person who had been in Sioux Falls for less than a month and one that had lived outside of town his whole life. The mix of individuals was truly a great opportunity for all of them, and me, to see how our city is growing and changing right before our eyes!
join us at another intern sioux falls event!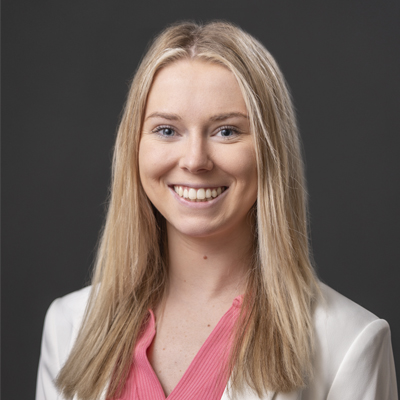 Want to be involved with INTERN Sioux Falls? Contact
Claire Herbst
Talent Recruitment Coordinator, Sioux Falls Development Foundation