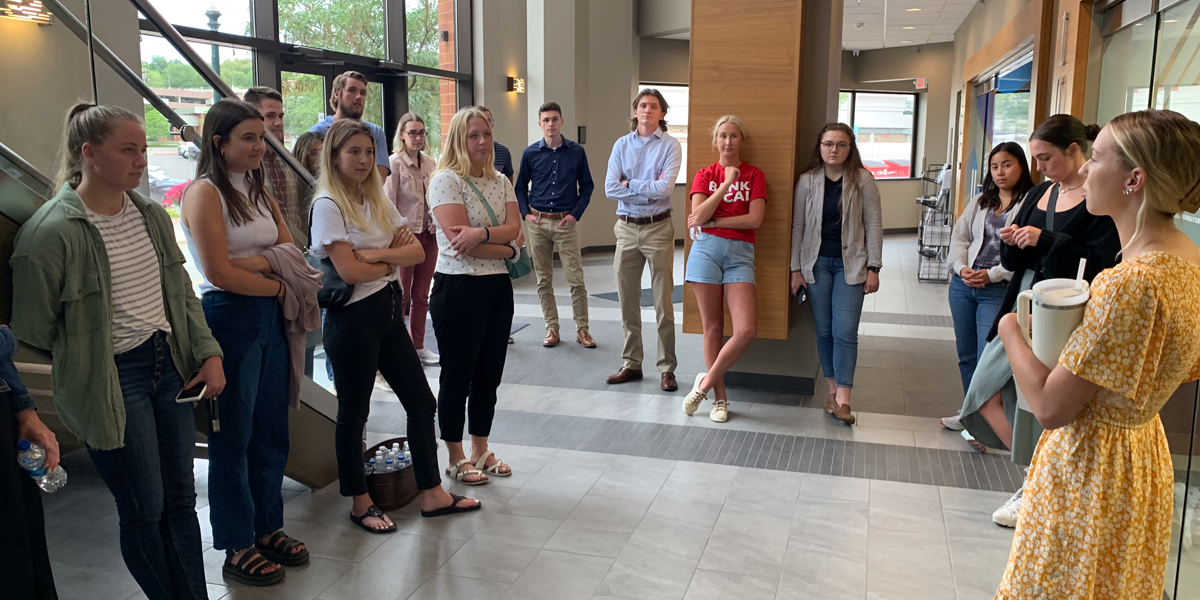 On Tuesday, July 11th, interns from around Sioux Falls had the opportunity to explore our downtown area with a scavenger hunt. Interns were grouped into teams and given a list of clues that took them to landmarks, locations, and businesses. This was a great opportunity for interns to network with each other and learn a thing or two about our downtown area. Sioux Falls has a rich history that they were able to get a glimpse of throughout their clues.
The prize on the line was a gift card to Downtown Sioux Falls. Each member of the winning team received one. These gift cards can be used at 50+ businesses downtown.
We'd like to give a huge thank you to Polar Bites on 8th & Railroad for being our last stop on the scavenger hunt. The interns were able to get a sweet treat, play some mini golf, and network with each other at the end of the hunt!
"We're thankful for the INTERN Sioux Falls program at the Sioux Falls Development Foundation for stopping at Polar Bites where we're proud to serve the coldest treats and host the warmest smiles!"
-Matt & Jessica Rooney, Owners of Polar Bites