One of our favorite parts about summer is hosting groundbreakings! We love helping organizations in our community embark on these special milestones in their success.
As we close out the summer months, we're excited to share an update on some recent groundbreakings. If your organization is interested in hosting a groundbreaking, please reach out to Leah Blom at leahb@siouxfalls.com.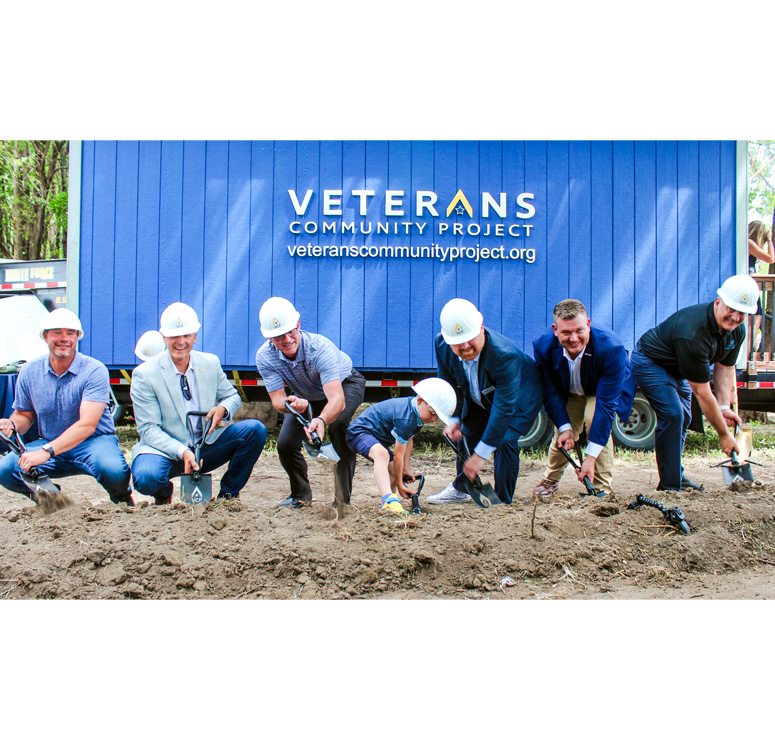 Veterans Community Project
Veterans Community Project (VCP) broke ground on a housing community consisting of 25 tiny houses and the VCP Village Center for Veterans experiencing homelessness.
L to R: Jason Bieber, Mayor Paul TenHaken, Steve Kolbeck, Truman Gage, Eric Gage – VCP of Sioux Falls Executive Director, Brian Meyer, Mike Lynch.
Voyage Federal Credit Union
Voyage Federal Credit Union broke ground on their new location, which will be a relocation of their North Branch that they've occupied since the late 1980s.
L to R: Alyssa Bainbridge, Mike Gardner, Chris Asche, Emily Westrup, Dennis Olsen, Jeff Eckhoff, Jeff Schmidt – Voyage President and CEO, Dave Patzlaff , Mindy Brouwer, Tom Rothenberger, Tiffany Mutchler, Kurt Loudenback, Gerry Heuer, Samantha Parsons, Scott Lawrence.