Back
INTERN Sioux Falls
Introducing: Internship Info with Claire Herbst of the Sioux Falls Development Foundation
Welcome to Internship Info, our weekly blog segment featuring information about internships, opportunities in Sioux Falls, and more! Each week on Tuesdays, you'll find a new post to learn about a featured employer or best practices for applying for jobs and internships.
This week's Internship Info features Claire Herbst, who is the Talent Recruitment Coordinator with the Sioux Falls Development Foundation. She helps students find internships in the Sioux Falls area!
Tell me about yourself
I graduated from the University of South Dakota in December of 2021 with a degree in accounting, a minor in Legal Studies in Business, and a certificate in Inclusive Leadership. I worked as an Accountant for eight months before coming into the Talent Recruitment Coordinator position with the Sioux Falls Development Foundation. I had two accounting internships during my college career, my first one was at the Vermillion Area Chamber and Development Company and my second one was at First Dakota Title.
What do you do at the Sioux Falls Development Foundation?
At the Sioux Falls Development Foundation, I am the Talent Recruitment Coordinator. Within my position I am responsible for the program called INTERN Sioux Falls. INTERN Sioux Falls was launched to help businesses create and maintain internship programs for college students as well as assist college students and career centers in finding and filling internships in the Sioux Falls region. Once interns are in Sioux Falls for the summer, I assist in immersing them within the community so they can get a glimpse of what it's like to live and work in Sioux Falls!
Why do you think internships are important?
I believe internships are important because they give valuable exposure to what a career in your chosen field would be like and can assist in figuring out a career path. They give so many opportunities to expand your network and gain strong relationships with those who can be your advocate for recommendations and references. Internships have the potential to catapult you into a career you have always wanted.
What is your favorite thing about working and living in Sioux Falls?
What I love about living and working in Sioux Falls is the strong community. There is always someone to help you out in big and small ways and there is always an opportunity to help others if you are capable. There are so many opportunities within the community to better yourself and there is always someone supporting you in everything you do.
Come back next week Tuesday for our blog featuring architecture and engineering firm, ISG!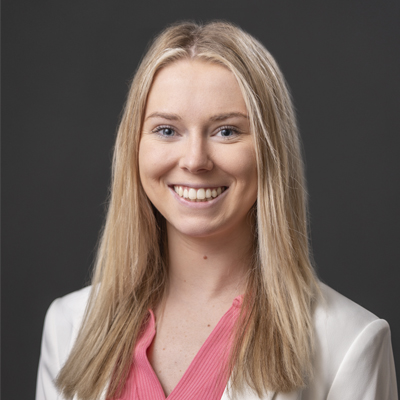 Want to be a part of INTERN Sioux Falls? Contact:
Claire Herbst
Talent Recruitment Coordinator