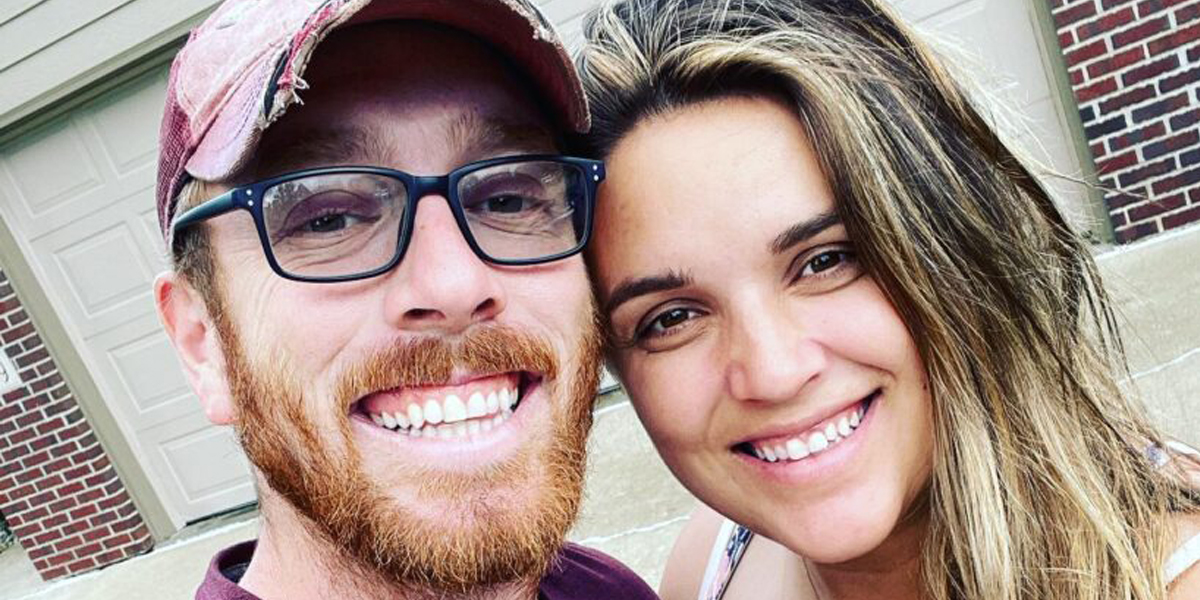 You wouldn't think a love for the ocean would lead Jon and Robyn Johnson to Sioux Falls.
But it did.
Jon Johnson, 32, and his wife, Robyn, 29, were living in Colorado when she was offered a remote-work position as a sign language interpreter. They could move to either Madison, Wisconsin, or Sioux Falls. Robyn's family is from Lakeville, Minnesota, and Sioux Falls seemed like the perfect location. Jon was able to get a position with Oak Ridge Nursery in Brandon, and they moved to town.
Part of the appeal of Sioux Falls was its location to the interstates and his desire to grow his business, Ocean Outfitters, which sells everything from snails and seahorses to clown fish and coral. They sell locally and plan to ship soon.
This is where the ocean comes in.
"We go and travel to all these reef shows, which are like farmers markets for fish and coral, and they have these huge shows, like every hobby does," Jon said. "I want to put one here and invite vendors."
The Johnsons operate their business out of their house – the main-floor den, to be exact. The walls are lined with saltwater tanks, and Jon painstakingly grows coral. It's a mesmerizing and precise operation, full of waving plants and sea creatures in every color you can imagine.
"There aren't a lot of people who do that here, and the city is expanding so rapidly, and so many people are moving here," Jon said.
It's a chance for him to take a lifelong love and turn it into a dream business, all while living in a place where they can raise their 4-month-old daughter, Savannah, surrounded by a community they've come to appreciate.
Robyn learned to sign after going to Take Your Daughter to Work Day with her mom. She met a deaf co-worker, who taught her a few signs. "I just loved him," she said. When she had to choose a language in high school, she chose American Sign Language. She knew quickly she wanted to be an interpreter and received a bachelor's degree in interpreting from St. Catherine's University in St. Paul.
But carpal tunnel led her to take a break and accept a job as the softball coach at Brevard College in North Carolina, where she met Jon, who was a groundskeeper after serving seven years in the Army.
"They sent me to work for her, and I've been doing it ever since," Jon jokes. "She gave me a list, and I'm still working on it."
Eventually, they decided to take their 30-foot camper to the West Coast, living in it for a while.
"I loved it. I would go back and do it again," Robyn said.
Jon agrees: "I could live in a tiny house."
Turns out, they only made it as far as Colorado, where the mountains made them want to stay. They bought a house and settled down, and Robyn began working as an interpreter for the school district.
But then, the city started to get to them.
"You can go into the mountains and have these epic views and the Colorado lifestyle, but the city is traffic and stress and dirty and toxic," Robyn said.
Plus, Robyn felt like she wanted to do a different kind of interpreting, and that job led them here. She works for Convo interpreting services, which allows her to work from home.
They first looked for a house on the west side of the city and then in Baltic but eventually settled in southeastern Sioux Falls. "We would see people in the yard and reading outside," Robyn said.
"Some days, I want to go back to the mountains or Tennessee, and then I'm shoveling the back patio in shorts and a hoodie, and I'm like, I'm not going anywhere," Jon said.
Plus, they like the rate the city is growing, while still keeping a smaller-city feel.
"We got lucky when we bought the house," Jon said. "They had to sell it, and it needed some love. As soon as we walked in, we loved it. We live in this big, beautiful house and think 'we get to live here.' We walk around the neighborhood, and these kids are so nice and so respectful."
Robyn agrees.
"When we moved in, it was just starting to be winter. As I got pregnant and walked the dogs, everyone saw our journey and my growing belly and having Savannah here, and we got to hear their stories."
The family's own story reflects what a number of newcomers say about Sioux Falls, said Denise Guzzetta, vice president of talent and workforce development for the Sioux Falls Development Foundation.
"Sioux Falls is extremely welcoming to small-business owners, remote workers and young families, and the Johnsons are experiencing all three," she said. "And as they grow their business, the central location in Sioux Falls combined with the state's business-friendly tax environment are going to be a total win-win for these entrepreneurs."
Jon said that kind of community is exactly what they wanted.
They laugh about when they first came to South Dakota. They were at a restaurant, and the server offered ranch – and extra ranch – with their wings and pickles.
"We were like: 'What did you just offer? Ranch? We'll take it and the extra,'" Robyn said.
"I was like, we're home," Jon said.
Nice enough to raise a family and start a business.
"I was that weird kid with fish tanks all over his room," Jon said. "My parents let me have whatever I could fit on my dresser. I did that until I went into the military."
His time in the Army put a pause on fish tanks, but one day he suggested to Robyn that they go into a shop.
After 10 minutes in the shop, she was all-in, he said.
Jon especially loves introducing people to the hobby.
"That's the most fun," he said. "I grew up landscaping, and I am so used to talking to people. And I love to learn. The ocean is the largest environment on the planet and the least explored. You are taking that and playing God in a place smaller than a bathtub, and you're trying to control it the same way the ocean controls it."
Jon's favorite are zoanthids. "They look like little flowers, and they'll grow up the side of things. There's a never-ending color combination."
Robyn loves the rock flower. "They are bold and vicious, and they eat the heads off of fishes."
She has begun a freelance photography business, working with families to hear their stories and capture memories. And, of course, practicing her skills on her own growing family.
It's all part of making Sioux Falls home. They've planted apple trees, built garden beds, know everyone around the block.
"People are like, 'Why do you live here?'" Jon said. "And we think, you should go live in some other place and come back and see how nice it is here."