The public portion of the Forward Sioux Falls 2026 campaign is well underway, as over 130 volunteers have been assembled to broaden the reach of investors and augment economic and workforce development efforts over the next five years.
Co-chairs Dave Rozenboom (First PREMIER Bank), Dave Flicek (Avera McKennan Hospital and University Center) and Paul Hanson (Sanford Health), as well as Honorary co-chair Mayor Paul TenHaken have assembled a team of 39 community leaders to serve on the campaign cabinet.
A public campaign launch was held on February 23rd at Southeast Technical College, where the co-chairs conveyed both the initiatives that will be extended into the next program, as well as new initiatives that will help elevate the region's economy.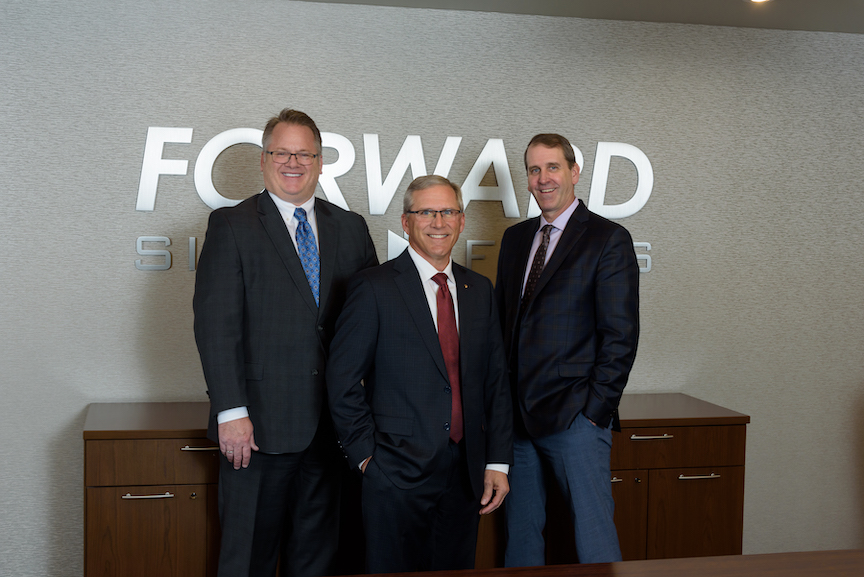 Funding for the following core initiatives will be extended into Forward Sioux Falls 2026:
Talent development, attraction and retention
Business attraction, retention and expansion
SiouxFalls.com
Foundation Park
USD Discovery District
Zeal Center for Entrepreneurship
Sioux Empire Housing Partnership
Sioux Falls Thrive
YPN
Business Advocacy
New Forward Sioux Falls 2026 initiatives include:
A Housing Fund will involve a partnership among the City of Sioux Falls, Sioux Empire Housing Partnership (SEHP), US Department of Housing and Urban Development (HUD) and others to create a fund and provide resources to address our workforce accessible housing needs.
Partnering with local businesses from a variety of industry sectors, Career Connections will provide high-potential at-risk high school juniors and seniors with a career exploration and mentorship opportunity and financial assistance for concurrent dual-credit course work to help them begin their post-secondary education and career journey.
Support for REACH to expand their workplace literacy program.
Partnering with Dakota State University, local tech companies and the City of Sioux Falls, Forward Sioux Falls will provide seed funding to create a visionary Cyber/IT Park in Sioux Falls.
The Innovation Center of Excellence, housed within the Greater Sioux Falls Chamber, will provide an opportunity for the public and private sectors to partner, collaborate and deliver innovative programming focused on diversity, equity, and inclusion. The Center will also support Next Level Leadership Academy, New Ideas, Think Tank, and others.
Funding for our next "Future Sioux Falls" Strategic Plan, a community-wide long-range vision and strategic planning process.
The campaign is scheduled to run through June and to date, over $10.4 million of the $15 million cash goal has been raised.