While there's snow on the ground now, we're reflecting on some great fall groundbreakings!
For nearly seven decades, the Sioux Falls Development Foundation has hosted groundbreakings and helped organizations in our community commemorate new chapters of growth and success.
Take a look back at the groundbreakings we hosted this fall. Learn about each project and groundbreaking below!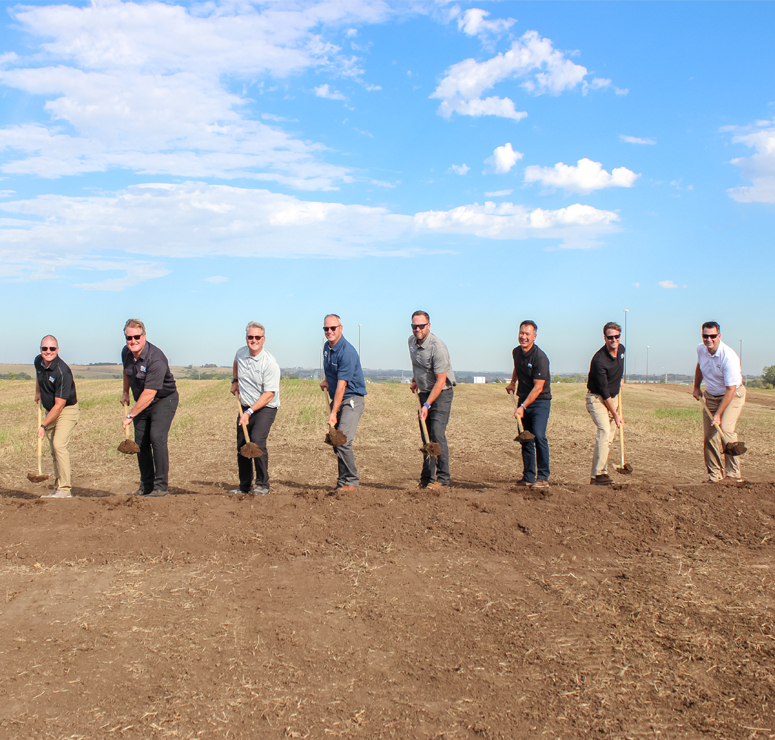 Maguire Iron
Maguire Iron broke ground on a new headquarters in northeast Sioux Falls.
L to R: Brian Cooper, Scott Jones – President, Gene Jones, Jr. – CEO, Troy Werdel, Dan Engelsman, Diep Doan, Jamie Mays, and Mike Farnsworth.
The Docks – Great Hall Properties
Great Hall Properties broke ground on a 200,000 square foot industrial space in northwest Sioux Falls.
L to R: Bob Adams, Kurt Loudenback, Scott Lawrence, Rick Berg – President, Rob Fagnan, Dirk Lenthe, Chris Tyre, Michael Casper, Councilor Pat Starr.