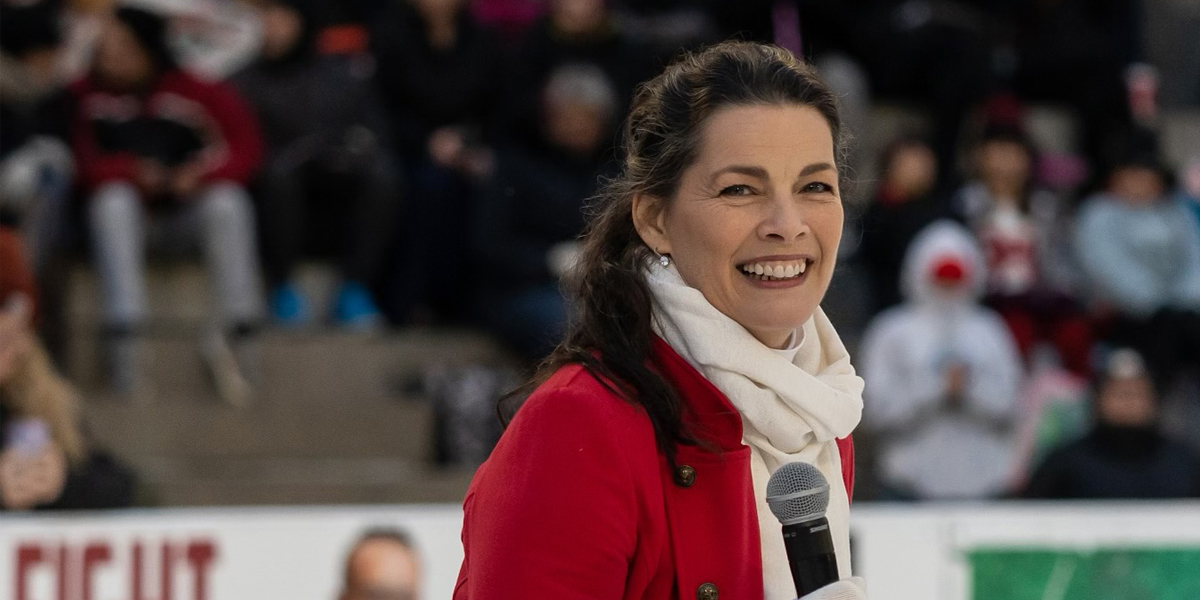 Olympic figure skater and author Nancy Kerrigan knows what it takes to achieve big goals and career growth.
She'll bring that message to Sioux Falls for the WIN in Workforce Summit, produced by the Sioux Falls Development Foundation, from 9 a.m. to 3 p.m. Nov. 1 at the Sioux Falls Convention Center.
Kerrigan's keynote address, "Stronger Than You Think You Are," will inspire and challenge the crowd to tackle talent attraction, retention and development with a fresh perspective.
We caught up with her for a preview of what you can expect.
What's the core message you plan to deliver at the WIN in Workforce Summit?
Preparation and perseverance allow you to keep pressure in perspective and deliver maximum performance.
As you travel the country speaking, what are some of the needs you see businesses facing in terms of talent attraction, development and retention? What are some things leaders can do to address that?
The most important thing in creating an environment that allows for preparation and performance is a strong support system. Putting people in place to provide the tools necessary for success and showing how that works in reality is critical. Have a good team around you and trust them.
Many in the workforce today and tomorrow will find they must continually upskill to evolve their career. You also have evolved your career multiple times and likely continue to look at new avenues. What are some strategies you've found to be successful in positioning your own career for the future that might be helpful to others?
Letting go of the past and having curiosity. While I will always be "the skater" to the rest of the world, for me, I have to evolve to keep growing. So putting the past in perspective and being curious about new things is very helpful.
In addition to your professional life, you're a mother of three children navigating their middle school, high school and post-college lives. What are some generational characteristics you're noticing in them related to education and career, and how have you been guiding them?
All the technology that they have access to means they interact with people in a different way than past generations. But face-to-face communication is still critical in my opinion. So I try to counsel them in the area of interpersonal skills, which I still think is the most important thing we can learn because we still have to live with each other.
Your career will be remembered for many reasons but certainly for your resilience – a critical element for success in the workplace today. What advice would you give to those looking to address their own resilience or lead others toward stronger resiliency?
When you fall down, which we all do, get back up. I have been told that an elite skater falls 40,000 times in their career, which means they also get up 40,000 times! We are all stronger than we think we are, so if you prepare well, you can handle just about anything.
About the WIN in Workforce Summit
Sessions at the WIN in Workforce Summit are eligible for nine SHRM and HRCI recertification credits. The Sioux Falls Development Foundation is recognized by SHRM to offer professional development credits for SHRM-CP® or SHRM-SCP® recertification activities.
Space is limited for this transformative event, so register soon here to reserve your seat.