Back
Directions Newsletter
Membership renewal underway and new members join our efforts
The Development Foundation's membership renewal efforts are underway, so be on the lookout for your 2023 membership invoice via inbox or mailbox with the option to pay online!
Strong support from our members continues to be the "foundation" of our organization in creating one of the most vibrant, growing economies in the nation. Your contributions have made and will continue to make an impact on the growth and development of our community; and on each person that calls our community home.
Development Foundation members – past and present – are part of a legendary organization that's played a major role in our region's growth: from the attraction of the EROS Data Center and Citibank's arrival to the Sioux Empire and Foundation Park developments; and the Forward Sioux Falls program. Our emphasis on talent attraction/retention/workforce development, as detailed in this newsletter, is resonating with our members, and enhancing the pipeline.
Thanks for your financial support and investment in the economic future of our area.
Not a member? We invite you to contact us. We'll answer questions and provide the information you need to join our efforts. We've welcomed 15 new members since the beginning of our fiscal year! Their investment, along with yours, allows us to create quality economic growth and workforce development in the region.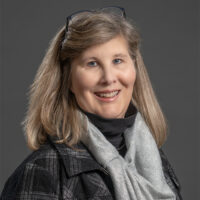 Contact
Karen Ruhland
Director of Research, Membership, & Communications, Sioux Falls Development Foundation