Back
INTERN Sioux Falls
Internship Info: Sioux Falls Young Professionals Network with Casey Boerger
Learn about the Sioux Falls Young Professionals Network in this Q&A with Casey Boerger, the YPN Manager! If you're interested in getting involved with YPN, click the link below to learn more.
Tell me about yourself.
I was born and raised in Watertown, South Dakota, and spent the first 22 years of my life there. Eventually, upon graduating college, opportunity led me south on I-29 and I ended up making Sioux Falls my home.
What is the Young Professionals Network?
The Young Professionals Network is your avenue to connecting with career-focused young professionals in the Sioux Falls area. We work to create opportunities for learning and networking, support civic involvement and promote an overall investment in the future of the community.
What can students get out of joining YPN as an intern?
Your YPN membership is free for the first year. It is a great tool to learn how to network, learn about your community, and meet people. Joining YPN as an intern is one of the smartest ways to excel in your chosen career field while also helping strengthen your roots in the community that you are already investing time in.
In what ways can being a part of YPN impact someone's career?
Current and past testimonials can speak to this question. However, putting time into networking and cultivating professional relationships is the number one way to impact your career in a positive way/ YPN is supported by numerous organizations in the community as they understand the benefit in investing in the younger generation of future leaders. More times than not, current leaders are willing to provide time, resources, & guidance to benefit those that want to excel personally and professionally.
What do you love about living and working in Sioux Falls?
Sioux Falls has that big-city feel with the safety of a small town. You are bound to know someone just about anywhere you go! I also love how vibrant our downtown is and the Sioux Falls community is so friendly and willing to help in any way that they can. We truly are fortunate to live here.
"I love YPN because it's a great way to make new connections and learn about the Sioux Falls community! Being able to tour different businesses, hear from some of our city's most influential business leaders, and just meet new people has been so fun to experience."
"YPN is an amazing opportunity to get involved and connected in the Sioux Falls community. When I first moved to Sioux Falls, I didn't know very many people. Attending YPN events was very beneficial in the aspect of networking and meeting awesome individuals in the area. I highly encourage all young professionals to join YPN because it opens up doors to new friendships, collaborations, and career opportunities."
Get involved with YPN
Come back next week Tuesday for another blog!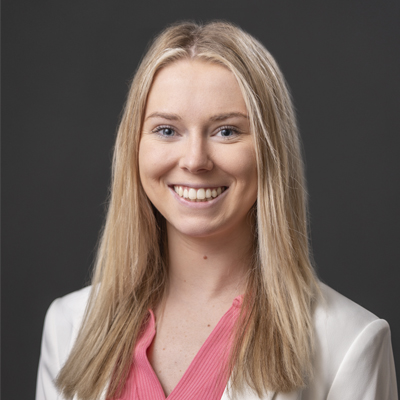 Want to be a part of INTERN Sioux Falls? Contact:
Claire Herbst
Talent Recruitment Coordinator