Back
Business & Careers
INTERN Sioux Falls welcomes first cohort to Sioux Falls with planned engagement activities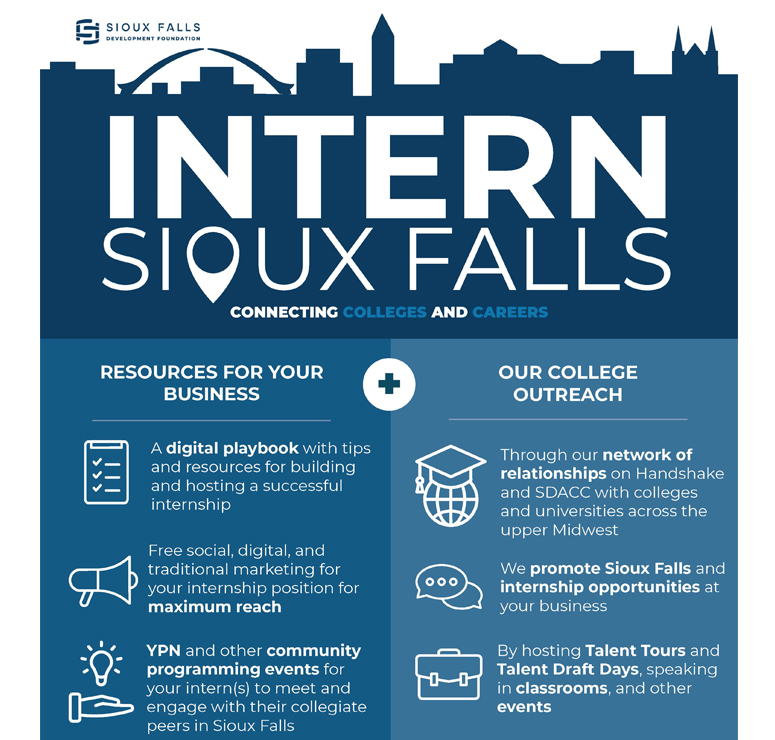 The Sioux Falls Development Foundation announces programming events to help employer interns connect with their peers.
"Connecting with others was critical for me as an intern," says Claire Herbst, SFDF's talent recruitment coordinator. "We developed programs to help younger talent connect with peers and immerse themselves into the Sioux Falls community."
Programs include guest speakers with YPN and a scavenger hunt through downtown Sioux Falls to help interns feel at home within the Sioux Falls community.
Program dates include June 28th, July 11th, and July 27th.
For organizations interested in INTERN Sioux Falls programming, please contact Claire Herbst at claireh@siouxfalls.com.