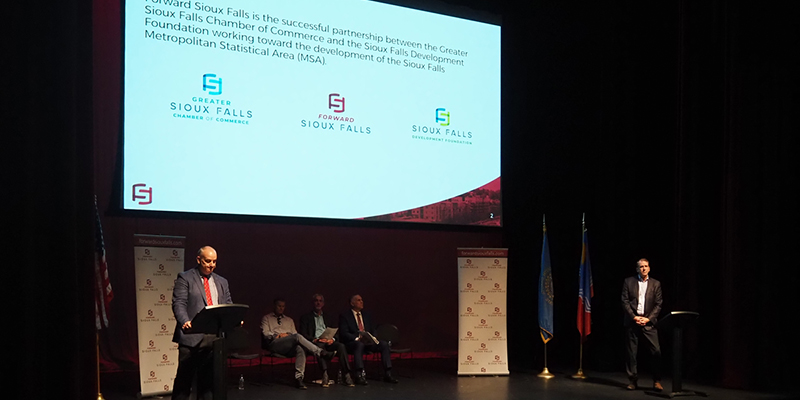 By Mike Lynch, Executive Director of Forward Sioux Falls
It took vision, strategy and collaboration to launch Forward Sioux Falls over three decades ago. We're indebted to those who took the risks, made the difficult decisions and set aside competitive differences—all in the name of a desire for Sioux Falls to be among the best places in the country to live, work and play.
Forward Sioux Falls' leadership showcased 2026 program outcomes to date, as well as five-year objectives during an Investor Briefing, held June 13, 2023.
The briefing focused on initiatives within program pillars including talent attraction, retention and development; business retention, expansion and attraction; innovation and entrepreneurship; and business advocacy, airport and quality of place.
The collective impact of Forward Sioux Falls throughout the years has been extremely profound. For the current program, five-year goals include:
4,500 new, direct jobs at above median wage added
$500 million in new capital investments
$250 million in new property tax revenues
Over 300 acres of land sold and developed
300 existing companies assisted
We appreciate the 325 investors who provide the crucial resources to make these objectives realized.
Click here to view the presentation from the Briefing.
Look to the future with Forward Sioux Falls