It is a great time to be taking the chair position with the Sioux Falls Development Foundation. Despite the challenges brought on by the COVID-19 pandemic, the decisions of past chairs, board members and Development Foundation leadership have set the table for our continued success. We have much to be proud of when reflecting on 2020, and we are in a position to capitalize on significant economic opportunities in 2021.
Thank you to Todd Ernst for his leadership as chair during 2020. The board and Foundation staff have had to respond to many unique challenges, and Todd was an excellent resource. Whether helping to shape office protocols related to the pandemic, overseeing personnel changes, or his continued management of our financial model, the Development Foundation would not be in the position of strength it is today without him.
Thank you also to Pam Hanneman, Paul Hanson and Jay Rasmussen, who retired from the board in December. These board members, along with Tom Kelley who we lost in October, helped guide the Development Foundation through an extremely exciting and somewhat risky time. They made the decision six years ago to move forward with Foundation Park and initiated one of the biggest and most complicated investments in our history coordinating with several partners and investors to provide what we have today. It is because of their vision and foresight that we have Foundation Park and are now seeing the product of their vision. Thank you to all board members, past and present, that have paved the way for where we are today.
As we move into 2021 with a focus on recovery and growth, the Foundation is poised for success and is laying the groundwork for next level development. Working with the City and our partners, we will expand our efforts to ready Foundation Park North and Sioux Empire Development Park VIII for new development and opportunities while focusing on our mission of job creation and property tax base expansion. Our workforce development efforts will continue to expand to meet the growing needs of our employers through the recruitment of professionals, skilled laborers, and production workers. New programs will strive to connect our employers with the employees they need, the resources needed to get them here, and will help accommodate them when they arrive.
I am predicting 2021 will be a great year for Sioux Falls and I look forward to leading the Development Foundation as we capitalize on our opportunities. As always, thank you for your membership in and support of the Foundation. We could not accomplish great things without you, and I sincerely appreciate your involvement and dedication.
I wish you all the best in 2021 and Happy New Year.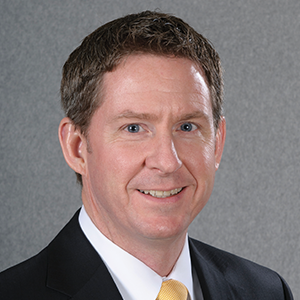 Pat Costello
Board Chairman