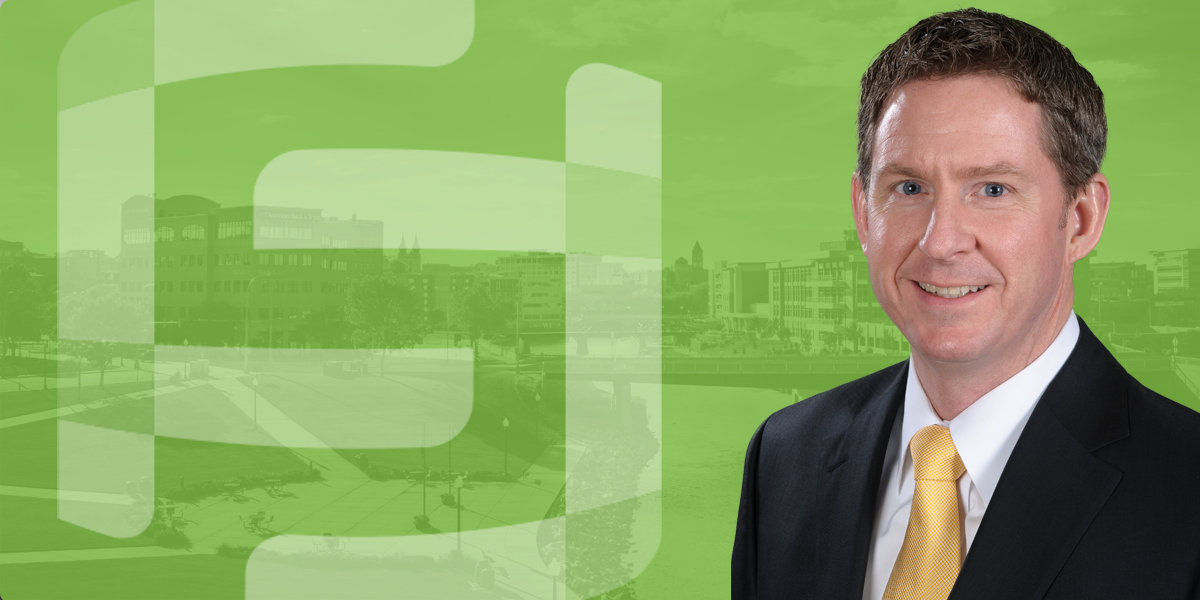 As we transition to 2022, new leadership will be installed on our Board of Directors. Kurt Loudenback, President/CEO of Grand Prairie Foods, will assume the Chair position of the Sioux Falls Development Foundation to lead a talented group of your peers in moving the Foundation forward. Additional new leadership will include:
Kurt Loudenback – Grand Prairie Foods – Chair
Steve Kolbeck – Xcel Energy – Chair-Elect
Ryan Boschee – Great Western Bank – Treasurer
Kent Cutler – Cutler Law Firm – Secretary
Pat Costello – Schoeneman's Building Materials – Past Chair
I'd like to thank and recognize the Members who are leaving the Board after completing their terms. These Members have led the Board and the Foundation over the past six years and were directly involved in the creation of Foundation Park, the development of the Strategic Workforce Action Agenda and the transition of staff leadership. Their skills, talents, and passion for the growth of Sioux Falls and the Foundation are deeply appreciated.
Holly Brunick
Sean Ervin – TSP, Inc.
Michelle Lavallee – Children's Home Society
Betty Oldenkamp – Lutheran Social Services
Bob Thimjon – Ramkota Companies
Mike Van Buskirk – Van Buskirk Companies
I'd also like to welcome our new Board Members and I am excited to see what the future holds.
Clint Ackerman – Signature Companies, Inc.
Randy Knecht – Journey Group
Dave Link – Dakota State University
Karla Santi – Blend Interactive
Al Spencer – Parks Ltd
I have thoroughly enjoyed my service as the Chair of the Foundation during 2021 and know our new Board under Kurt's leadership will continue to accomplish great things. The Foundation is on a good path and our leadership is committed to work with our partners to move Sioux Falls and the region forward.
Thank you for allowing me to lead this organization. It has been an honor I will always treasure, and I look forward to 2022.