With the change of the color of the leaves comes the change of season… Fall! Here at the Development Foundation, we associate fall with groundbreakings, and that's been true over the past few months!
We hosted three groundbreakings during the third quarter of 2023, and we're excited to help usher in new chapters of growth and success for each of the businesses and organizations who've held groundbreakings this year. Take a look below to find a recap of each one!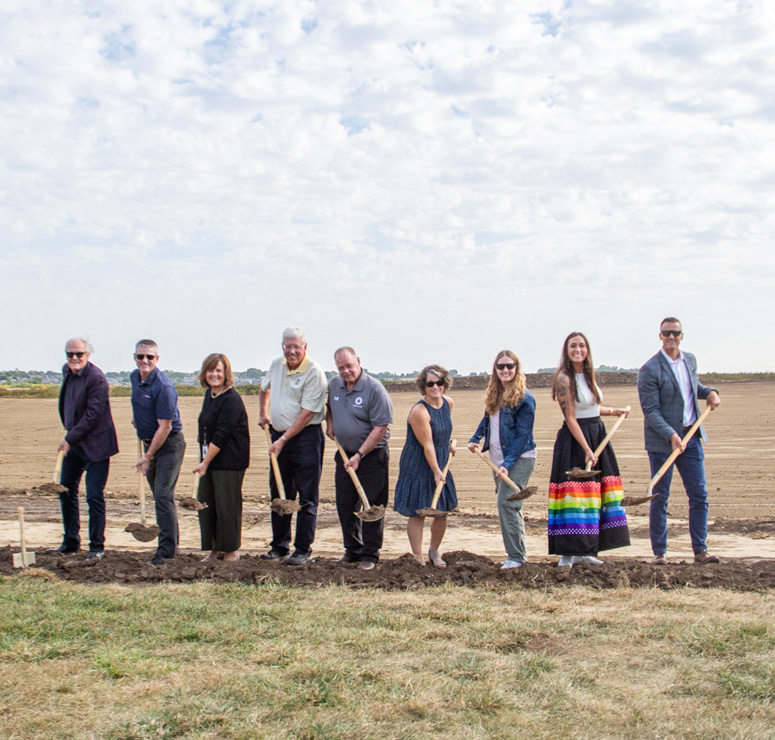 Northwest Elementary School
The Sioux Falls School District broke ground on the new Northwest Elementary School, being built near George McGovern Middle School. It will be completed in August 2025 and will hold 680 elementary students. The name for the school will be selected by a committee in early 2024.
L to R: Scott Lawrence, Steve Kolbeck, Dr. Jane Stavem – Superintendent of the Sioux Falls School District, Jeff Kreiter, Marc Murren, Kate Serenbetz, Carly Reiter, Dawn Marie Johnson, and Mayor Paul TenHaken.
River Greenway Phase III
The City of Sioux Falls celebrated the start of construction of Phase III of the Downtown River Greenway. The completion of the project will bring two acres of pedestrian access and recreation opportunities along the west side of the Big Sioux River along the upper reach of the Falls and many other quality of life amenities.
L to R: Don Kearney, Kayla Eitreim, Craig Lloyd, Steve Kolbeck, and Mayor Paul TenHaken.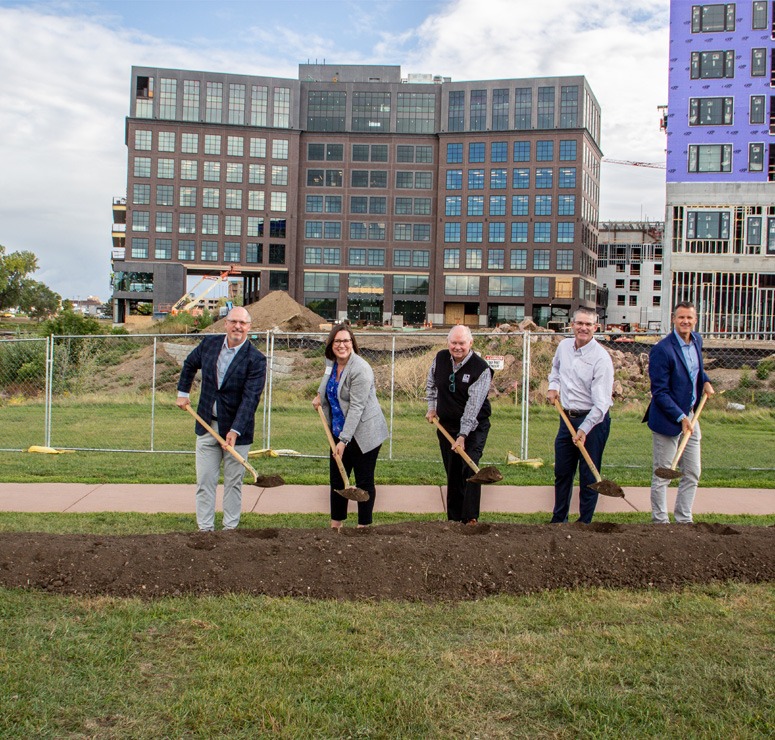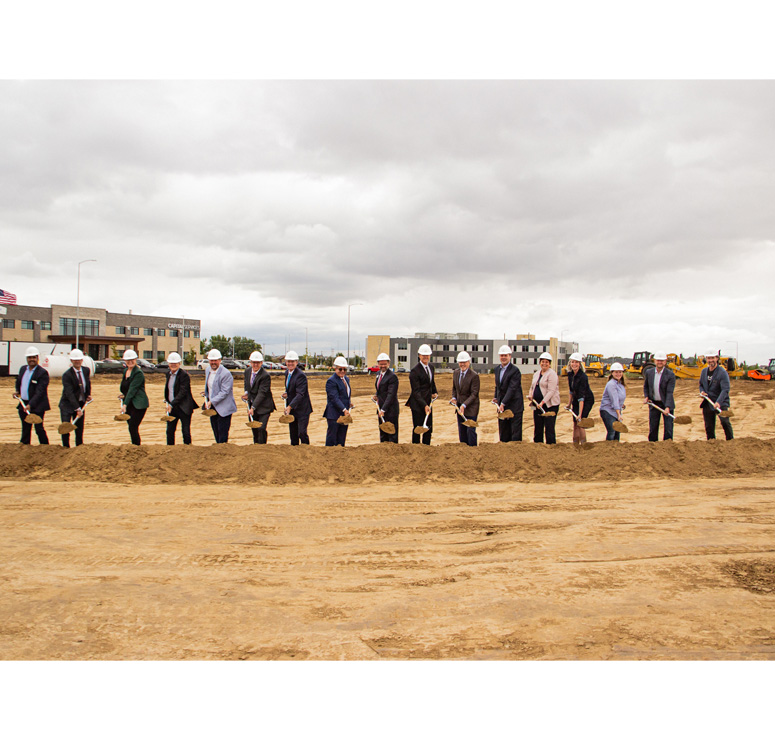 State of South Dakota One Stop
Dream Design International hosted a groundbreaking to mark the start of construction on the new One Stop building for the State of South Dakota. The new building will house 12 state agencies that were previously located across Sioux Falls and will be completed by 2025.
L to R: Kumar Veluswamy, Mike Stanley, Andrea Smith, Scott Lawrence, Commissioner Chris Schilken, Commissioner Darrin Seeley, Steve Kolbeck, Hani Shafai, Secretary Matt Althoff, Mayor Paul TenHaken, Brad Wood, Deputy Commissioner Andy Gerlach, Deputy Commissioner Heather Perry, Secretary Melissa Magstadt, Cassie Pospishil, Cory Bleyenburg, Tom Hurlbert.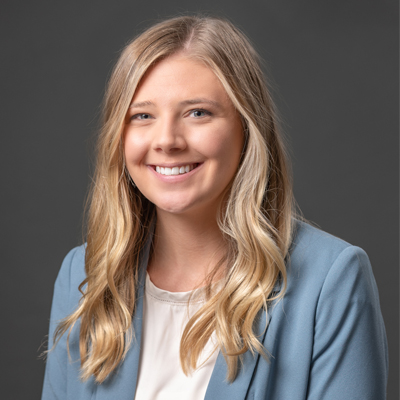 Want a groundbreaking? Contact
Leah Friese
Director of Marketing and Digital Media, Sioux Falls Development Foundation